Networks
---

RichPush is a push notifications advertising network for performance and affiliate marketing. It is a self-serving ad platform which enables the user to optimize and put push ads on the network.
It is a traffic source with more than 450 million subscribers worldwide. Provides high conversion rates compared to native and pop traffic. CPC starts from $0.003. Minimum deposit for push ads is $100.
Has unique functions that help auto-optimize your ad campaigns: micro bidding, automated rules, target CPA. Designed reliable fraud prevention technology. All advertisers get a personal manager.
---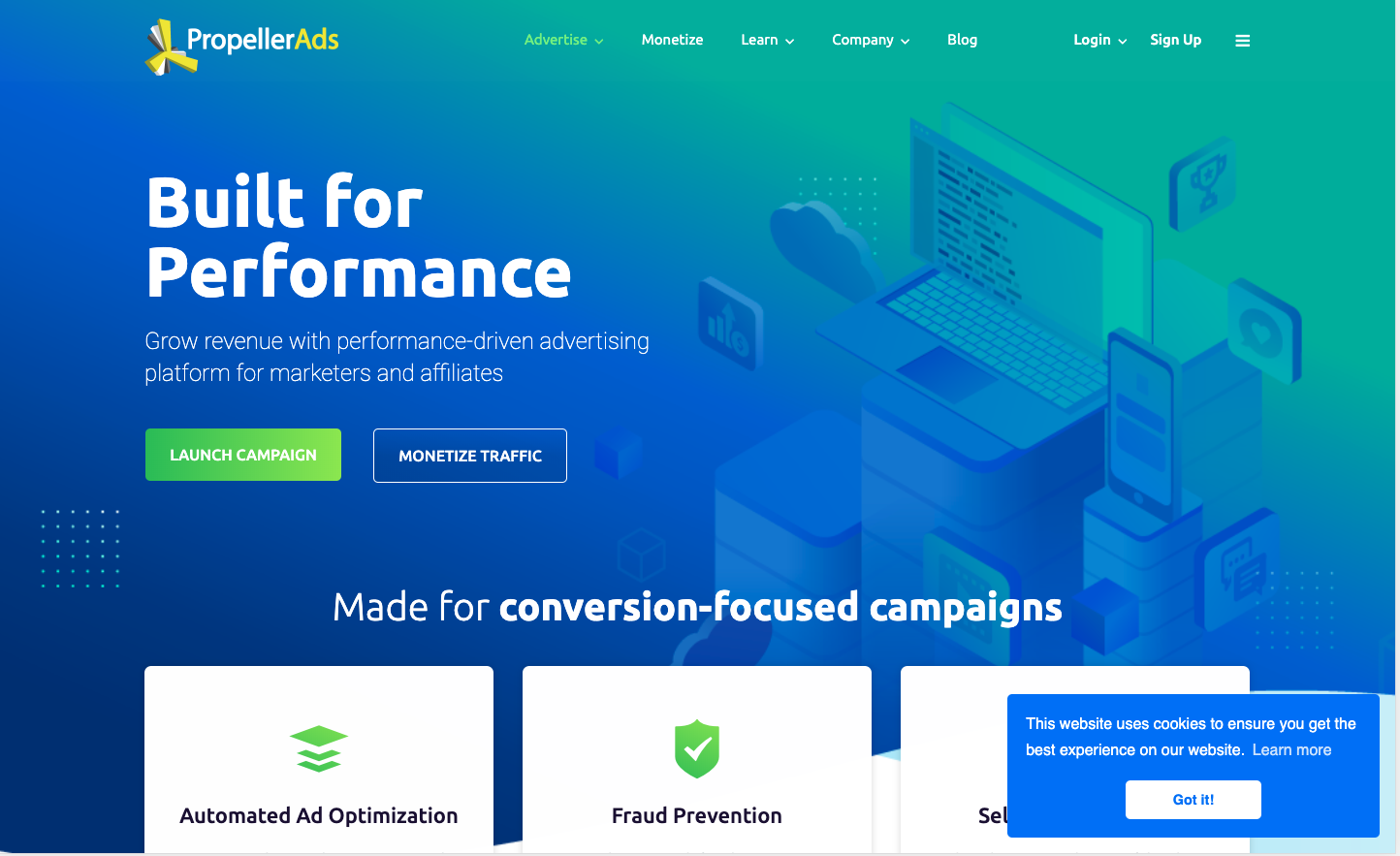 PropellerAds is a traffic source for different ad formats: Push notifications, Native ads, Interstitials, ads Popunder.
There are 350 million real users for push traffic in the advertising network.
Two types of service allowed at the platform. Fully Managed (campaigns are run by managers, and the advertiser can monitor the process and give directions) and Self-Service. Propeller ads is one of the ad networks which provide wide targeting options and Automated ad optimization.
---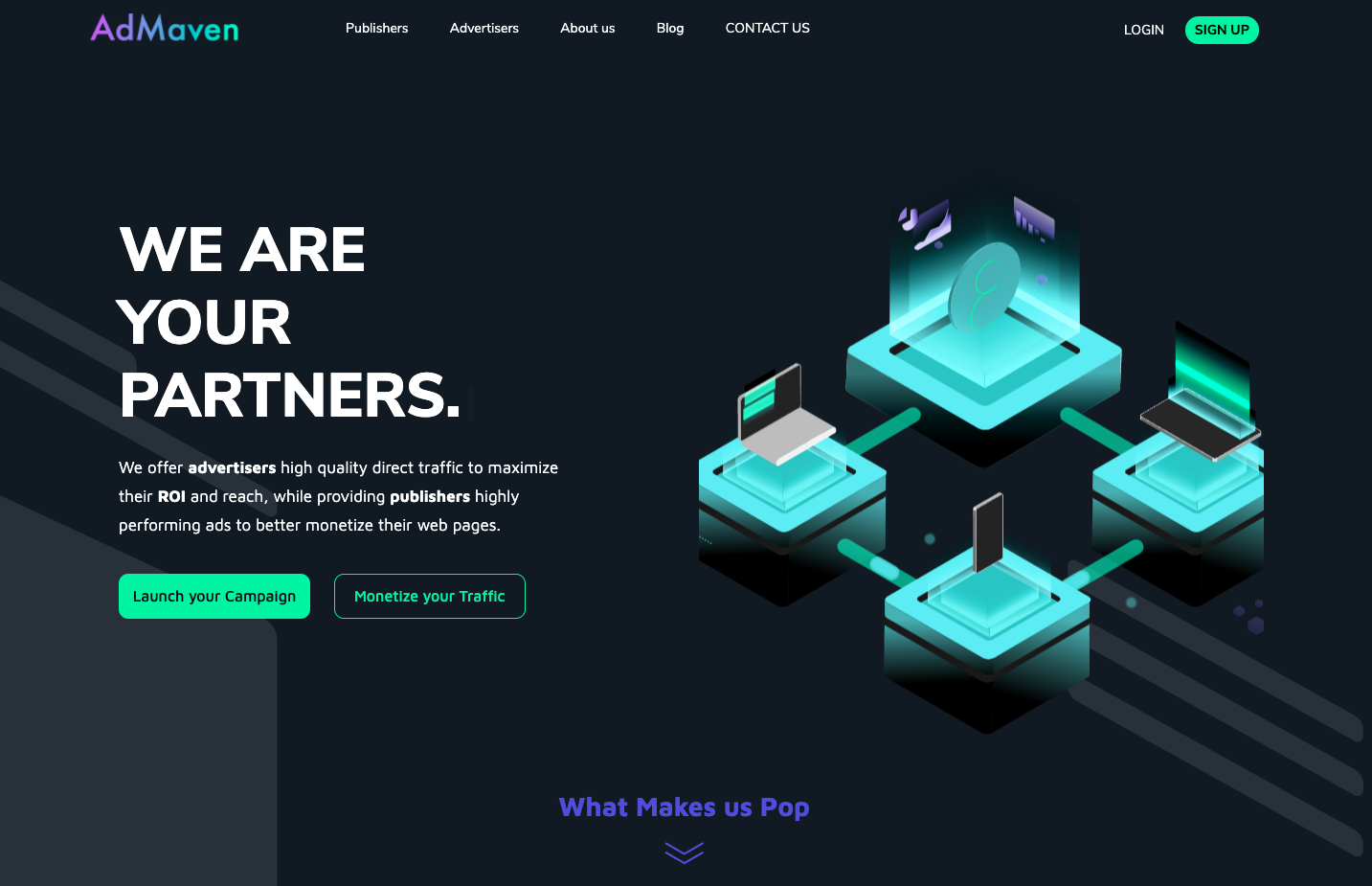 AdMaven works with different ad-formats for mobile and desktop. There are: Push Notification, Full Screen Ads, Direct link, banners Lightbox, In-Between ads and Banner. CPA\CPI\CPL\CPS are the supported performance models together with CPM\CPC.
AdMaven offers multiple targeting options, easy integration, and dedicated account managers.
The Ad Maven ad network provides high quality ttraffic. It means over 1 Billion highly performing users. Over 90% of it is made available through direct deals with the publishers.
---