There are some verticals extremely difficult to advertise. It means they are completely or partially prohibited by Google Ads (including Google app campaigns formerly known as Universal app campaigns or UAC), Facebook, TikTok and other most popular platforms which provide relevant traffic fast.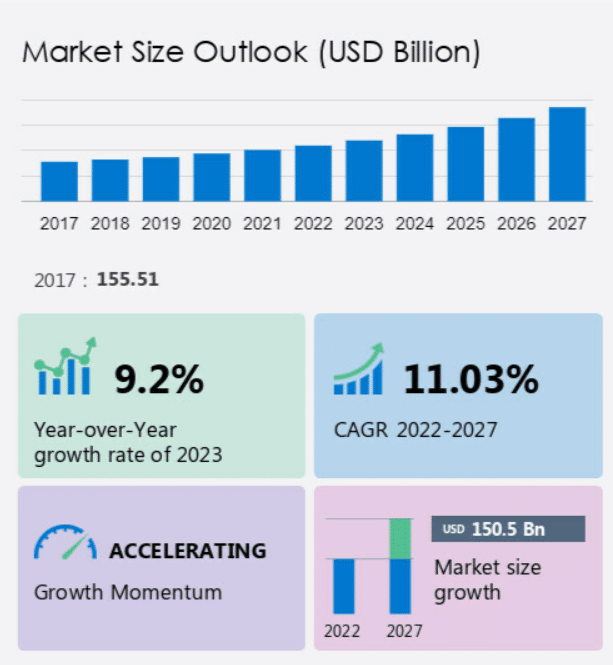 Gambling is definitely one of the most prospering and rapidly growing among other affiliate marketing niches.
Rules and restrictions for casino and gambling portals have been continuously strengthened in many countries. Moreover, not only casinos themselves but also ads for them are partially or entirely banned there. So casino advertising seems to be a bad idea in many regions. At least, through classical and most common channels.
Image source: Cision
On the contrary, in the USA, UK, and most Asian, European and LatAm countries the gaming industry and its promotion are moving forward and bringing their owners high income. The rise of virtual reality, online gambling, and gaming technology gives casinos a chance to get into new markets and attract a wider audience.
The competitiveness in this lucrative industry multiplies all the time, and it is enough to work for gambling networks and marketers. So let's find out where to advertise online gambling websites legally and effectively.
Popular Channels for Promoting Gambling Offers
Before considering the most promising, in our opinion, gambling ad networks, let's give a chance to other familiar ways of promotion.
Classical channels to advertise Gambling
Here, we mention the most obvious traffic channels: Google Ads, YouTube and social networks.
Google Ads and YouTube
Google, together with YouTube, is considered to be the largest ad platform in the world. But it also has one of the toughest rules for the gambling sphere and absolutely reduces gambling ads for major markets like the UK, US, and Australia.
To promote casinos, an advertiser has to receive a proper Authorized Buyers certificate issued by Google. And even then, further restrictions may be applied depending on the GEO targeting. So all your great efforts finally may lead to nothing. Anyway, it doesn't mean you shouldn't try and test the platform.
Detailed information about rules and restrictions for gambling advertisements on Google and YouTube Ads is here.
Social Networks
Social networks don't favor gambling ads, however, advertisers still contrive to promote their offers there with cloaking tools, creating fake profiles, account pharming, etc.
Facebook and Instagram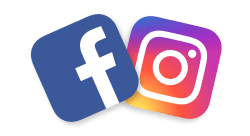 All Meta ad services allow targeting i-gaming, including casinos only on some GEOs. Written permission has to be received for all countries and territories you plan to show your ads and for all URLs you plan to promote. It would take your time but may bring fortune to you. Or not. Rules and restrictions for gambling ads on Meta platforms are placed here.
All Meta ad services allow targeting i-gaming, including casinos only on some GEOs. Written permission has to be received for all countries and territories you plan to show your ads and for all URLs you plan to promote. It would take your time but may bring fortune to you. Or not. Rules and restrictions for gambling ads on Meta platforms are placed here.
Twitter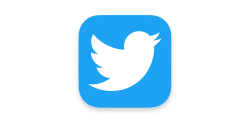 Gambling ads are allowed on Twitter only for particular countries and with special restrictions. In some cases, advertisers have to obtain prior authorization from the platform account team. The full list of accessible GEOs and peculiarities of advertising you can find here.
TikTok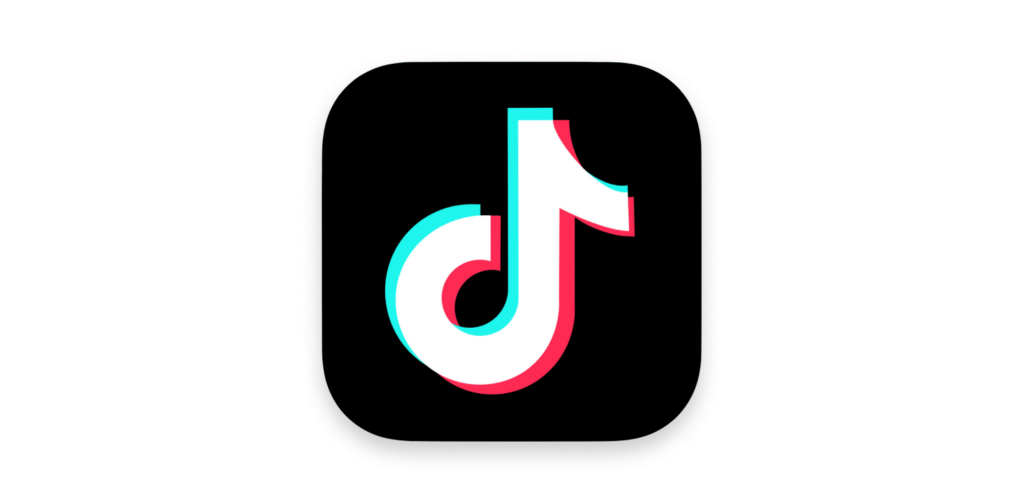 TikTok was originally created for young audience, and its policy state that the "promotion, sale, solicitation of, or facilitation of access to casinos, gambling activities, sports betting, fantasy sports, lotteries, whether it's an online or land-based establishment, where there is money cashing in and out is prohibited."
On top of this, vouchers, coupons, websites, software, games of luck or chance, and tools of iGaming marketing are all prohibited by the platform.
Indirect advertising
Two popular forms of indirect advertising are Search Engine Optimization (SEO) and influencer marketing.
SEO
In light of severe restrictions, many casinos base their promotion on their own websites. They develop the SEO core vastly and make the site super easy to be found and mega-friendly for users. The aim is to hit the highest lines in the search engine results on the most common search queries and implement direct user acquisition.
Influencers
it is typical for many users to do a little research before spending money. So they start from looking for ratings, listings, thematic forums, and reviews to find the best casino referring to needed region, preferences, and payment capabilities.
In such an environment, influencers come on stage. This is about well-known persons whose opinions affect and even determine where players would try their luck. Therefore, any contemporary gambling website has to be listed in different reviews shooted by influencers.
Affiliate marketing
While casinos and gambling portals are under strict jurisdiction in most countries, affiliate marketing is becoming the number one channel that generates quality traffic.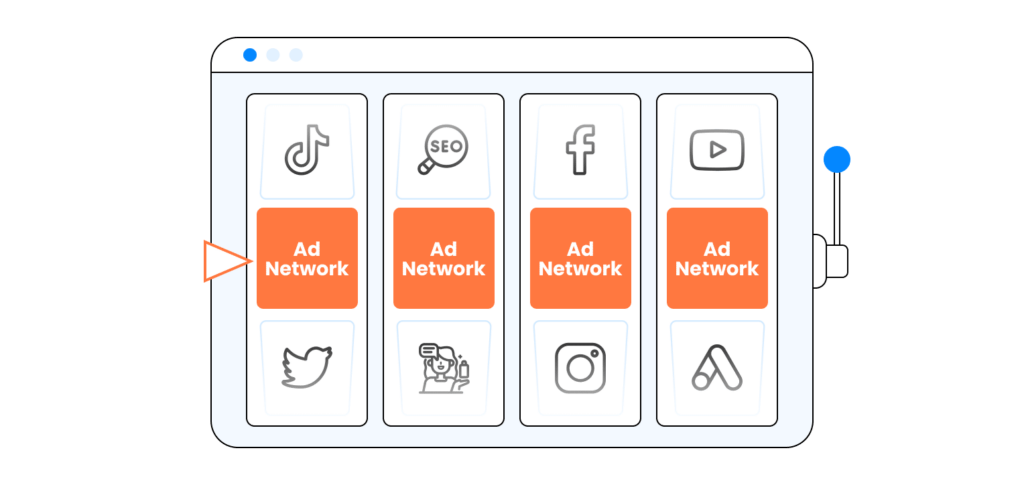 Although ad networks also have some restrictions to promote gambling offers due to laws, there is still much more freedom and therefore, traffic in appropriate ad networks.
Push ads
Push ads and gambling are like slot and slot-machine, bluff and poker, lucky combination and bingo. In short, they were made to work together.
Classic push ads have everything to reach out to the impulsive soul of a player. Private messages are received in real time. They have a catchy picture. And what is most important, the possibility to interact in the right away.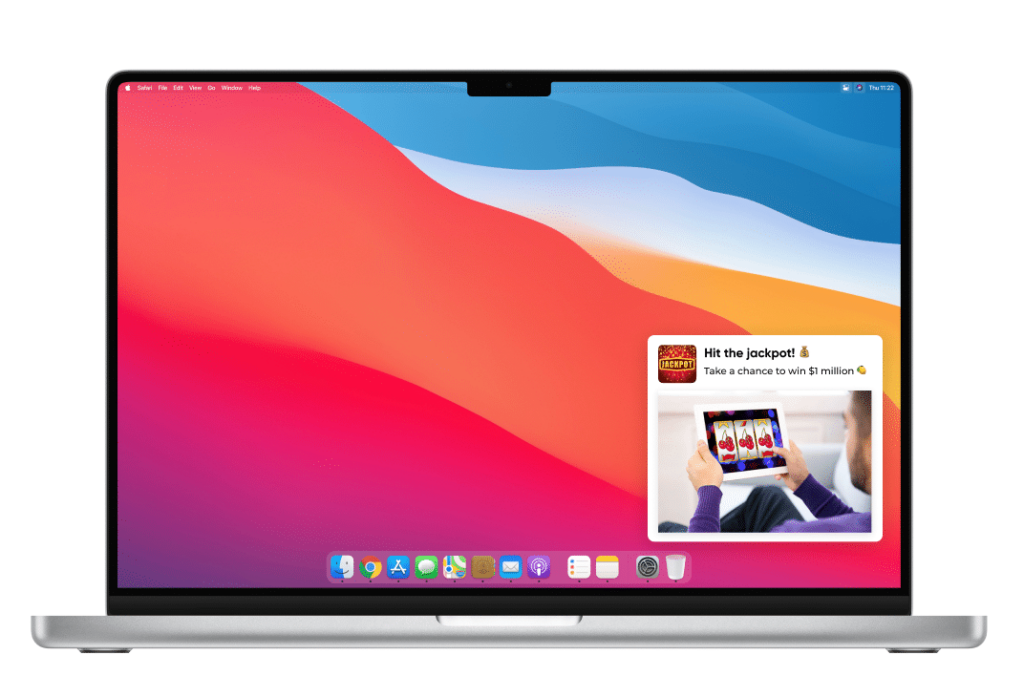 Affiliate marketers will also find all they need. The huge real audience which fits targeting (and some networks can offer more than 15 options for it). Moreover, these potential players are always in touch with your medium, because push ads can appear on any device, so they are easy to reach. Comparatively low prices. And what is really hot is the possibility of overcoming banner blindness, because a push ad looks like a private message, not an advertisement.
Even more good news is that you may use any type of creatives you wish. And in many gambling ad networks it is possible to launch many of them at a time to test rapidly, which shows the best results. And don't forget about mild rules and regulations that are vital when talking about gambling.
Other formats
Push ad networks is probably the best choice when it comes to advertising something peculiar or semi-legal.
The networks described above also provide other ad formats to develop your push campaigns:
popunder, clickunder;
native;
banner;
direct click;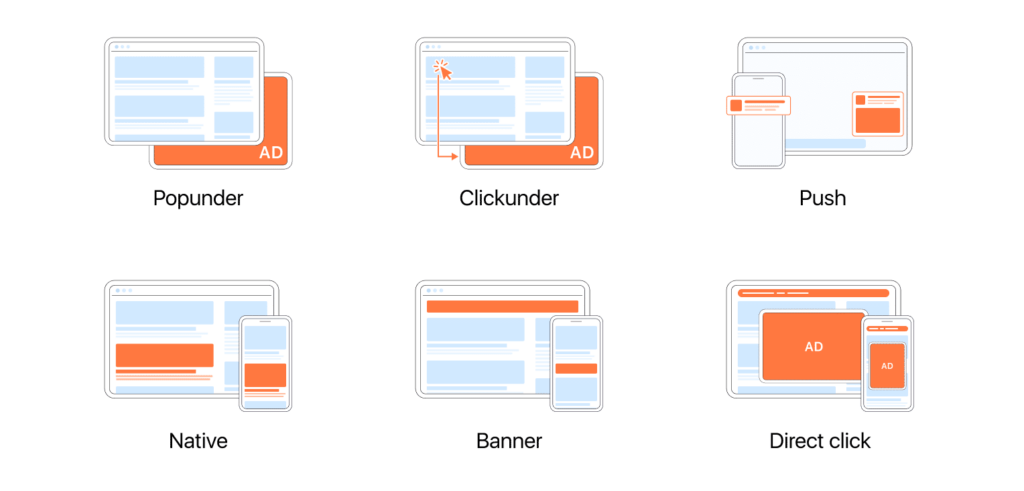 You can find all the information about the best ad networks in other niches and verticals here. Enjoy reading and, most importantly, results.
Top Push Ad Networks for Gambling
And now it is time to talk about the most beneficial networks to launch gambling offers. It is crucial to mention that only some of them spread information about advertising the vertical. You will barely find reference to it in platforms' blogs or case studies, not to mention webinars or tutorials.
So if you like a network but can't find out if it is possible to launch gambling there, don't give up right away. Ask the support team or your personal manager if you can run such campaigns.
Our rating of proven top gambling networks is quite short:
Kadam
Traffic Nomads
RichAds
PropellerAds
Zeropark
AdMaven
Evadav
Adcash
PushHouse
Adsterra

Pushground
Clickadu
RollerAds
And still, though these networks show pretty impressive results on gambling and casino, it will not be easy to find specific information about launching campaigns on these verticals. So it makes sense to rate these platforms by whole traffic volumes, characteristics, and features they provide just taking into account the possibility to launch gambling and casino offers. You will find a comparative chart with all features at the end of this article.
So read, evaluate, and test-test-test.
1. Kadam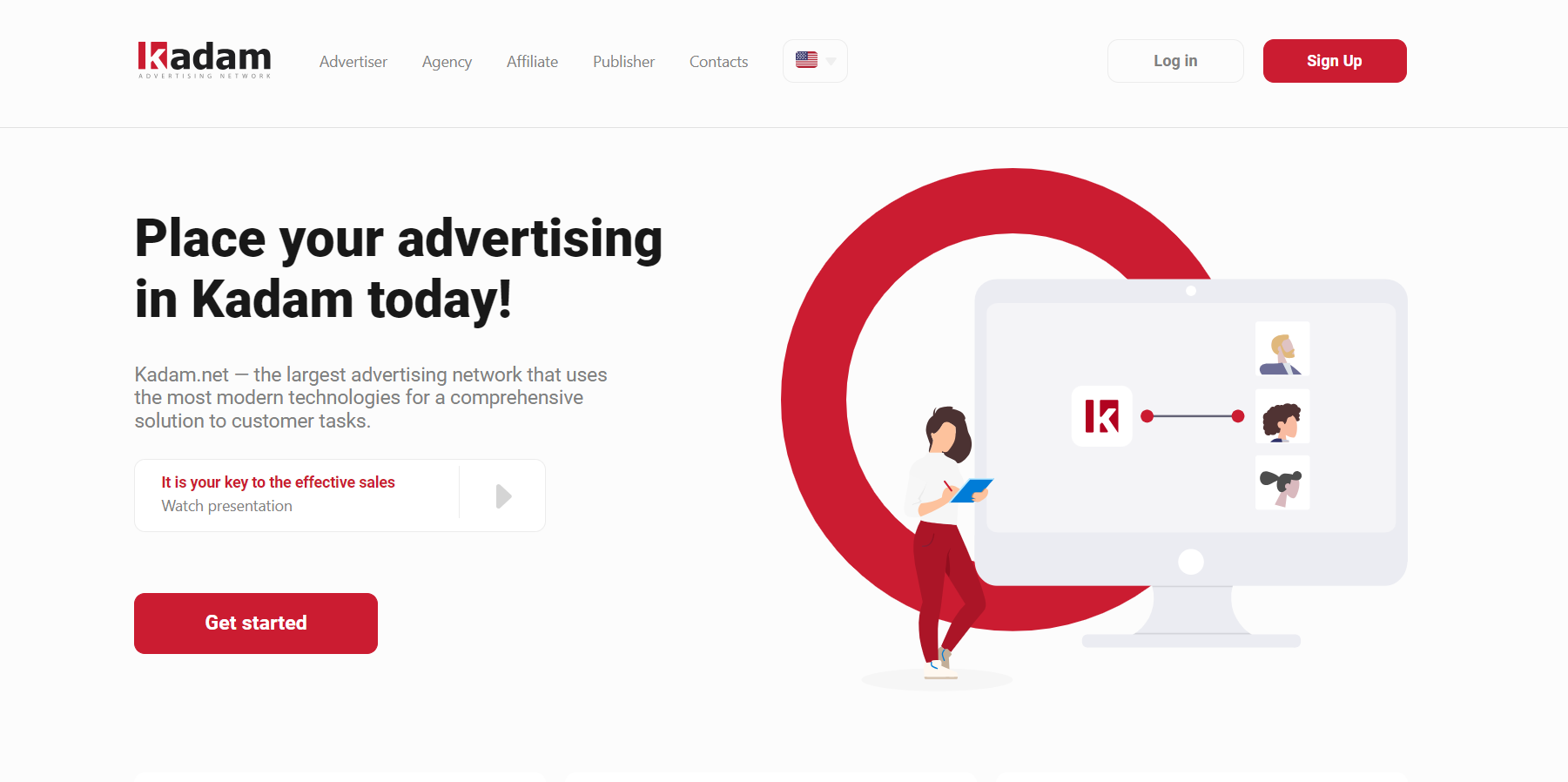 Kadam is a trusted ad network that has been around for over 11 years on the market. The advertising giant is renowned worldwide thanks to its substantial traffic volumes and broad publisher database. Starting with the CIS audience, this network has progressively expanded their reach to an international level.
Today, the Kadam ad reach makes up 300 billion monthly on average. The team rigorously processes incoming traffic with Kaminari Click designed to filter out scams.
The gambling vertical is the top one to test, but there are a number of other lucrative niches to explore as well. Aside from gambling, you can also work in niches like Betting, Finance, Nutra, and E-commerce.
Traffic is allowed to be driven from both mainstream and adult sources. Its diversity boils down to push, in-page push, native, banner, pop (or pop ads). Similar to the ad format options, the GEO coverage won't disappoint you either. At Kadam, advertisers can launch ad campaigns across 195 countries. The top regions to target are LATAM, Tier-1 and Asian countries.
You can target your ad campaign by the following parameters:
Cities and regions;
Connection type;
ISPs;
Category (website topic);
OS (Android, iOS, Windows Phone, Console, TV);
Device
Manufacturer;
Browser;
Language.
The acceptable number of creatives is 100. Advertisers can rotate creatives based on their performance to resonate more with the target audience. Other optimization features in the ad network include Whitelists/Blacklists and CPA target.
Finally, let's address the pressing question of pricing. The minimum threshold for network entry is a mere $50. Cost models available on the platform comprise CPC and CPA Target. The minimum CPC for the push format is $0.001. This is the average market price. If you opt for the CPA target model, the system automatically adjusts the bid to generate more conversions at the target cost.
Do you want to experience the power of Kadam?
Sign up with the promo code AllPushNetiGam15 and get a 15% bonus on your deposit.
2. Traffic Nomads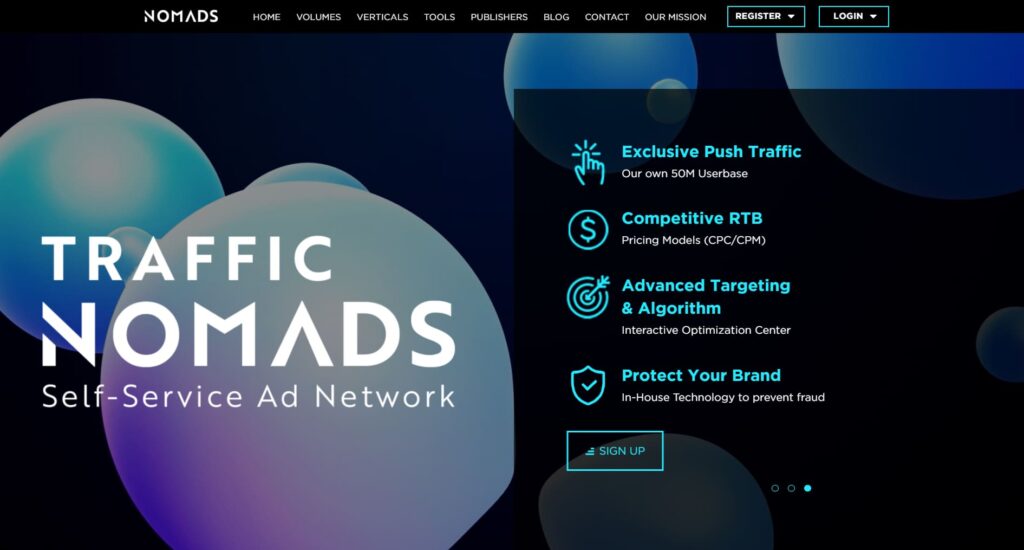 Traffic Nomads is a self-service ad network founded by seasoned media buyers with solid experience in affiliate marketing. The company has an extensive push database of 50 million users. Push formats are a central focus of our platform, encompassing classic push notifications, in-page push, and calendar ads. Besides push formats, our ad network excels in various other advertising methods, such as pops, banners, and native ads. In June 2023, our team unveiled a groundbreaking ad format known as "Engaged Traffic."
As you may know, generating gambling traffic is not for beginners, primarily because it requires substantial budgets. However, in this advertising network, you can give it a try. Here, you can take advantage of the advanced tool: Smart Bid. Simply set a target CPA, and the system will automatically adjust your bid based on the auction. This way, you'll acquire traffic at the most cost-effective price and avoid overspending.
Another profitable thing for dealing with the gambling vertical is traffic segmentation groups by:
Quality. Premium, Standard, Remnant;
User Activity. High, Medium, Low.
The platform is open to both advertisers and publishers. Traffic cost is not too high here. Advertisers can buy traffic based on a CPC and CPM. However, it is possible to run campaigns using a CPA business model with a testing period in CPM. This can be advantageous for driving gambling traffic.
Before launching your campaign, find out how much traffic the ad network receives. When it comes to push notifications, the regions with the most volumes are India, Indonesia, Vietnam, and African regions. Right now their top regions for gambling are LATAM, DE, UK, US, CD and JP.
Ready to explore the potential of Traffic Nomads? Sign up and unlock the full range of opportunities that await you!
3. RichAds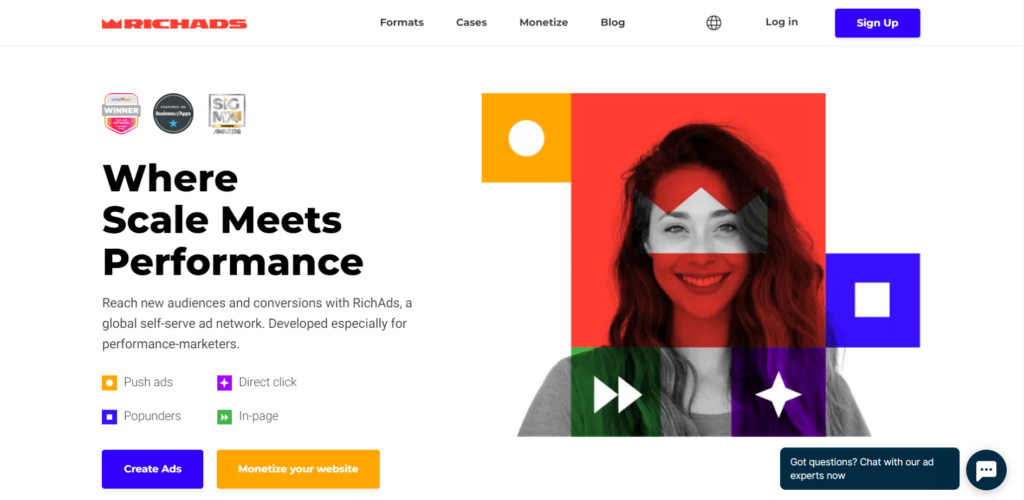 RichAds is one of the most awarded push traffic networks. And it's well deserved: except for a long list of verticals for your offers, it has its own pool of publishers, which means a constant supply of new subscribers. And this is what all we need, ain't we?
5B+ ad impressions per day and 220 GEOs are two more huge advantages for a test. And though not all countries are suitable for gambling vertical due to law restrictions it still is vital.
The network doesn't hide its sympathy for the gambling vertical. Featured articles regularly appear in their blog. For example, their post with gambling predictions for 2023 is a must-see for everyone involved in this industry.
Here you can also find some inspiring cases that have been run on RichAds:
A bunch of targeting options (17 if you need the number) is a great advantage to make the most from your campaign. Don't underestimate optimization tools and technologies. Such features as micro bidding, auto-rules, and A/B testing of creatives can save a plenty of your time.
To start with RichAds, you should deposit at least $100. At $500 you get a personal manager. At $3000 or more you also get an extra $150 as a bonus. The bidding model for push ads is CPC. The minimum CPC is $0.003.
It is highly recommended to pay attention to Predictor primarily. This special tool will help you to check available traffic volumes depending on GEOs and bids. It will show you if the game is worth trying.
Except for the classic push itself, there are two close formats an affiliate would be definitely glad to test: in-page and calendar push.
4. PropellerAds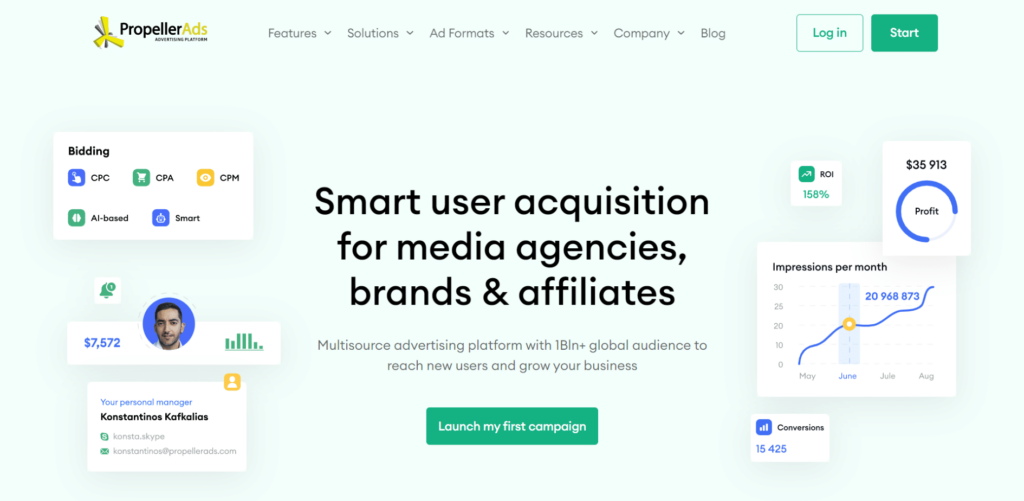 PropellerAds is one more solid network with vast targeting options, reporting and recommendations section. The platform is almost silent when it comes to gambling. Anyone would barely find any information on their home page or in their blog.
But the support team confirms allowance to launch campaigns on this vertical. Though with restrictions for some US states and prohibitions in India and UAE. Nevertheless, there are no short cuts for casino promotion.
After a little research, you will come across AN ADVERTISER'S GUIDE to Gambling & Betting Offers (2019). It would not also be the worst idea to read their blog's articles about campaign launching and adjustments.
Case studies on gambling offers running on Propeller can also be helpful:
195+ GEOs and 7B+ push ads impressions per day, and at least 15 targeting options look pretty nice. Fund at least $100 ($1000 for Wire Transfer and 100 EUR for Skrill), and here you are on the go with classic push, in-page push or multiformat campaign. Be sure to use Traffic Estimator to check if there is enough audience for you.
With PropellerAds, you can choose between CPC and CPM payment models for push ads and find out which one meets your needs better. Ready-to-go groups gathered by interests, age, and gender and mix of them help an advertiser to set up proper audiences rapidly.
Here you will find such bidding and optimization tools as Custom zone bidding (available only for CPC campaigns) and Smart Rotator. The former intended to differentiate bids for your ads placements. The latter allows you to A/B test creatives. On the top of optimization instruments is CPA Goal, which helps to gain quality conversions at the price you define.
5. Zeropark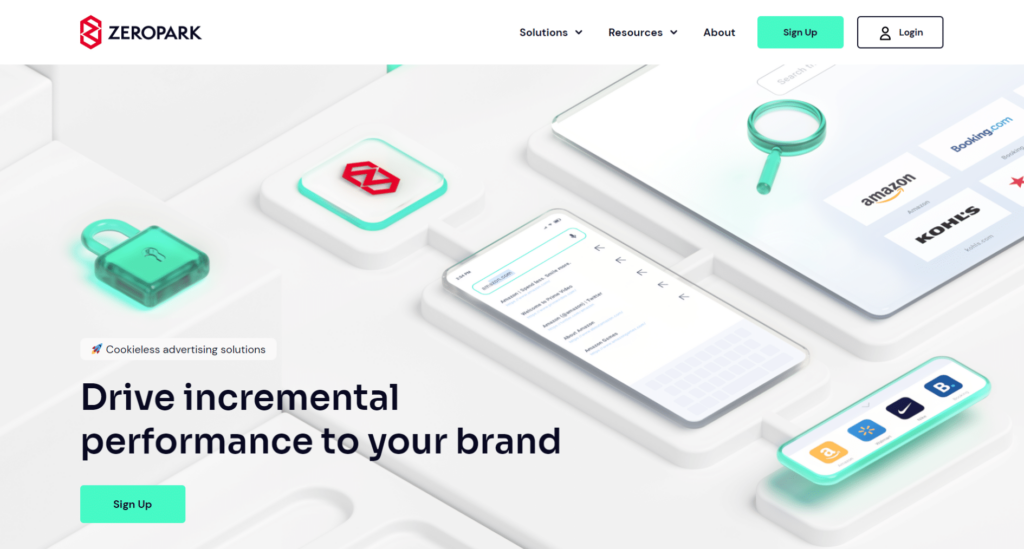 The network doesn't hide its sympathy to gambling and casino offers. In their blog, you'll find advertising tips, marketing guides, and case studies. There are no case studies particularly on gambling offers, but you can read an overall article about gambling and its launching in Zeropark – Gambling Ads and Casino Niche in Affiliate Marketing: How to Break the Bank in 2022!
Not clarifying the exact number of countries, Zeropark admits working globally and reaching 96Mln+. Keep in mind that not all regions are suitable for gambling.
To start working with the network, an affiliate has to add at least $200 as a minimum deposit but can spend $1 per day which is, perhaps, the minimum in the industry. With more than $2000 monthly spent and an installed conversion tracker, you get a personal manager.
There is a CPC payment model for push and a bunch of available payment methods: PayPal, Credit card, Wire Transfers. A never redundant option is the Traffic calculator tool which shows minimal suggested CPC according to GEO, device, OS.
An affiliate will find quite a long list of targeting options here. Among them are multi-geo, GEO (only country option), device, OS, browser, carrier, and schedule. On the other hand, you will not find browser language or IP targeting in a Zeropark account.
To optimize your campaigns, you can choose between mainstream and adult auditories and use white- and blacklists and automated rules. You can add up to 10 creatives per campaign and take a closer look at them with a preview option.
Account demo-version and documentation are extremely helpful when you need to find detailed info about the network.
6. AdMaven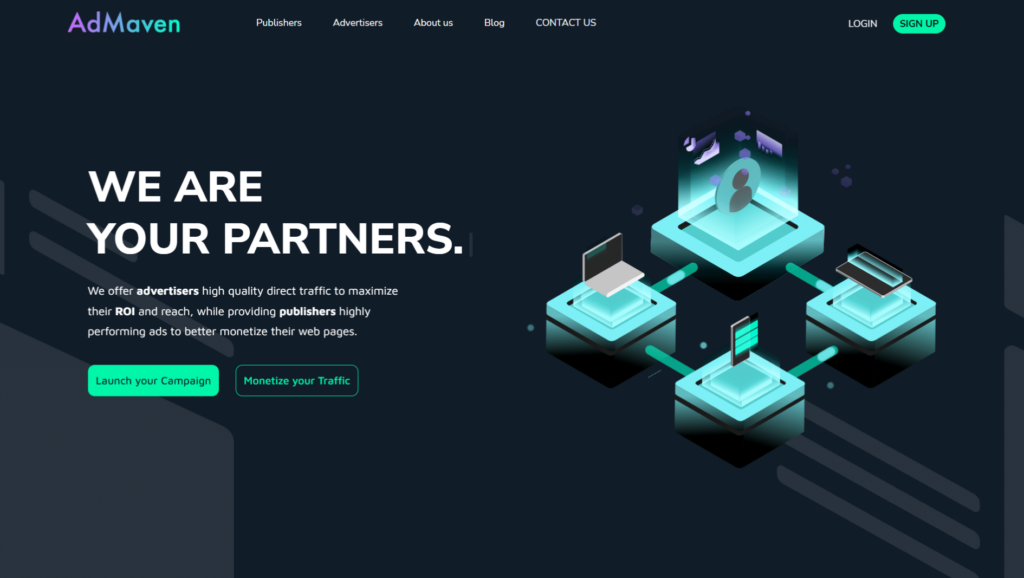 AdMaven with 2B+ daily impressions considers casinos as a growing and evolving industry and includes it in the list of their top verticals. Their blog can be used as a source of additional information, though not really convenient due to search absence. Another possibility to find out how it works there is to check the advertisers help center.
The variety of payment methods is huge: Paypal, Credit Card, Webmoney, Paxum, Payoneer, Wire, Capitalist, BTC. And you need only $50 and less than 1 minute to register here and test the traffic from 200+ countries with obligatory spending of $10 per day.
The bidding model for push campaigns is CPC. The minimum bid is $0.003, maximum bid is $2.
Targeting options are a bit shortened, but main of them are available, namely OS, Browser and browser version, domain based Blacklist/Whitelist, Mobile isp/carrier per GEO, 3G/Wifi, Day of the Week, Specific hours of the day.
There are two optimization options in the ad network: bid optimization on publisher feed level and on sub id level. Bid optimization per publisher feed can be used both for decreasing bids for non-converting publisher feeds and for increasing bids for publisher feeds with the highest ROI.
Subid are specific traffic sources where the user has subscribed to get push notifications. AdMaven advises cutting them from push campaigns only after being 100% sure that a specific sub-id is underperforming in particular.
To protect the traffic, AdMaven uses in-house anti-fraud technology together with market's anti-fraud tools.
7. Evadav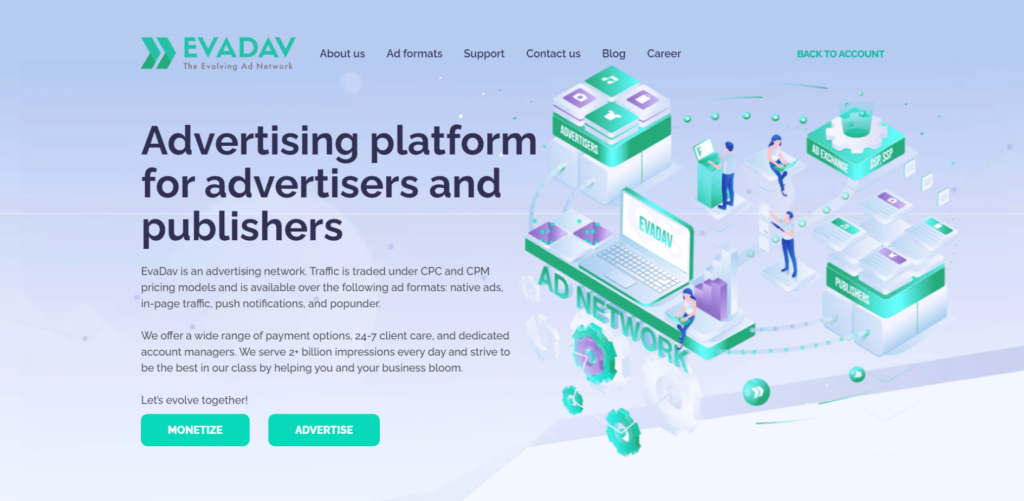 Evadav has one-page registration, 20-minute moderation, and a strong relationship with the gambling vertical. The main sources to gain some knowledge about the network are their Step by step guide to campaign optimization world, blog (also without search), FAQ, and push ads description. Not much, but at least something. We would state their guide as the fullest of them.
The network proposes 2B+ impressions a day and has its own anti-bot and anti-fraud solutions. Both CPC and CPM payment models are available for push format.
The minimum recharge credit for an Evadav account is $100, but launching campaigns are impossible if the balance is lower than $20.01. This restriction is made so that a client doesn't go into negative balance, because after stopping the campaign, advertising reaches users for another couple of hours. So unused funds between $15-20 remain on the balance and can't be withdrawn. Annoying, but these are the rules.
Anyway, as for the gambling vertical they recommend starting from $1000-1500 to speed up getting to results. Thorough optimization (autorules and black- and whitelists to help) and a competent manager would do their best to save you from wasting your money. Recommend Bid and Max Bid/Campaign settings help the advertisers in defining bids.
An advertiser can add funds using credit cards, Webmoney, PayPal, Capitalist, Skrill, Neteller, Paxum, Payoneer, BitPay, UnionPay, Giropay, Boleto, Alipay, and other payment systems available in all parts of the globe.
You can target your advertising campaign by the following parameters: country, сity, device, browser, browser language, connection type (mobile operator, wi-fi/cable), subscription period, isp (mobile operator), and other parameters. The allowed amount of creatives is 8 per campaign.
8. Adcash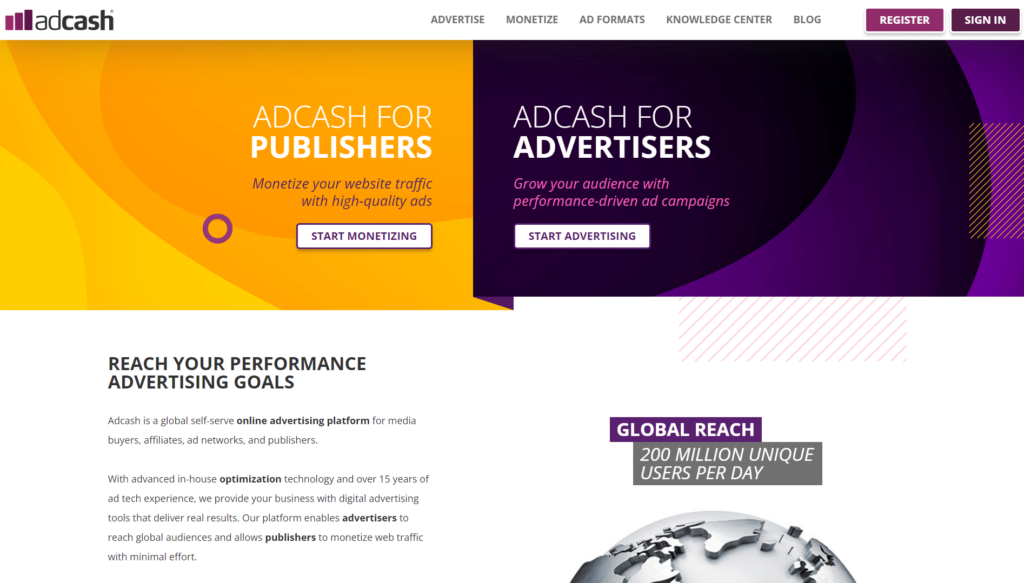 Gambling is undoubtedly one of the top verticals for Adcash clients. And this is equally fair for blackjack, roulette, online poker, video slots, and sports betting. These and other sub-sectors of the gambling vertical have no shortage of offers to run there.
Here you can find some useful articles on launching gambling with Adcash:
HOW TO RUN GAMBLING OFFERS IN 2023
HOW TO PROMOTE THE BEST GAMBLING OFFERS
The platform also provides brilliant tutorials, video guides, webinars records and knowledge base.
Adcash is accessible in 195 countries and obtains 200M+ unique users per day. It requires 100€/$ as a minimum deposit and $10 per day as a minimum budget. There are Credit Card, PayPal, Cryptocurrency ( USDC, USDT, BTC, ETH ), and Wire Transfer available as payment methods. The traffic is protected by in-house anti-fraud technology.
The network provides only in-page push campaigns, there are no classic push ads. However, Adcash advises native ads format for the gambling vertical.
Targeting options are: Multi-Geo Campaigns, Country, Region/City, Device, OS, Browser, Browser language, Connection type, Carrier targeting, ISP. You can also choose users by interest and content (domain, URL keywords, zone lists).
The network states that vertical targeting could be a tedious task as it requires thorough and continued research. So they offer user interest targeting and website category targeting. These features were made to help advertisers reach niche markets.
To optimize campaigns, there are white- and blacklists, target CPA and possibility to add or exclude device targetings.
9. Adsterra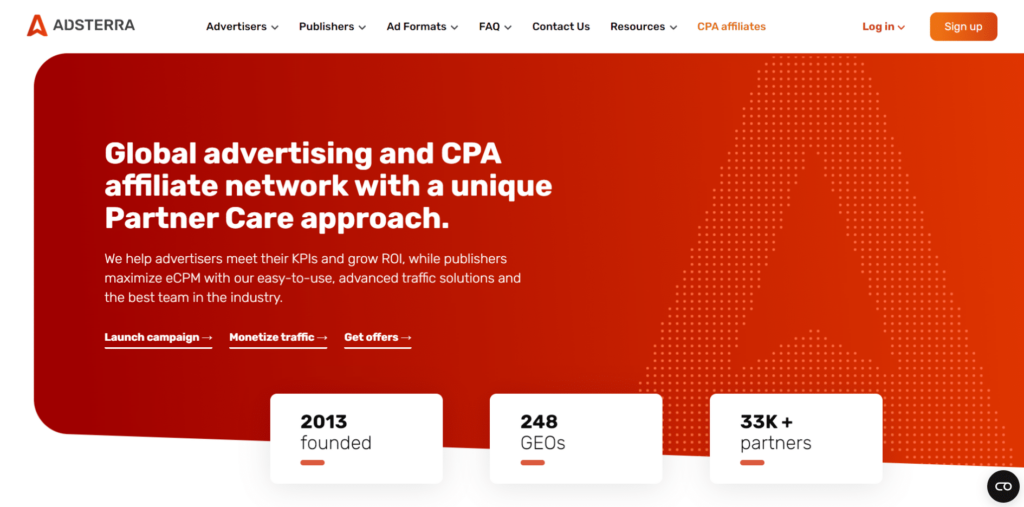 You will not find classic web-push, only in-page push in Adsterra. Moreover, in-page is totally integrated to the social bar. Anyway, the network allows gambling, so let's find out its possibilities. Note, that Adsterra itself advises choosing pop ads to promote the vertical.
There are 248 GEOs to choose from, though for gambling, there would be some restrictions as always. An average number of monthly impressions is 30 B+. 3-level security: anti-fraud and anti-malware promises high traffic quality.
To work with Adsterra, you can choose a payment model between CPM, CPC, and CPA – all variants are available for both self- and manager-created campaigns. The minimal deposit is $100, and an advertiser can transfer it with PayPal, WebMoney, Wire Transfer, Union Pay, Capitalist, VISA/MASTERCARD, or PAXUM.
An affiliate would find 6 targeting options in their account (OS, browser, language, day of week, time range, and carrier) plus IP range targeting in the advanced settings section. You could adjust cappings and also budget and impressions limits. To optimize your campaigns, you can use black- and whitelists.
Use Smart traffic estimation to check available traffic volumes based on campaign settings and competitors' activity. It shows the approximate volume that the campaign might receive per day.
A nice onboarding video will help you to navigate through the platform.
10. RollerAds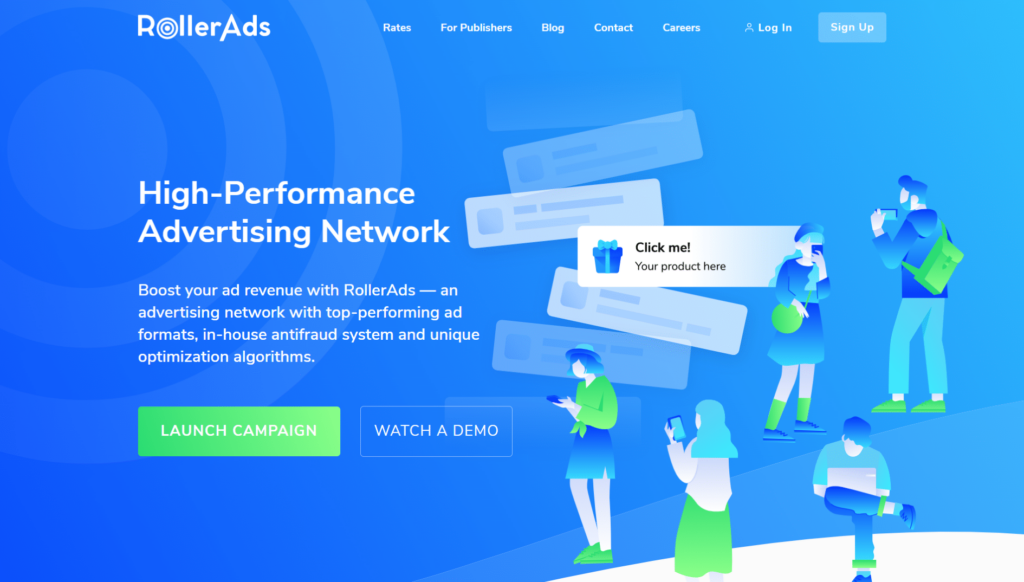 Push network RollerAds offers both classic web-push and in-page push and has an in-house anti-fraud system. They serve 250+ countries all over the planet and achieve 2B+ daily impressions.
RollerAds' minimal deposit is probably the smallest in the industry – just $50. Here you can pay with Wire Transfer, Credit Card, Capitalist, Paxum, WebMoney, Payoneer, PayPal. CPC starts from $0.001. The built-in tool will show you the recommended bid for the chosen country.
There are 13 targeting options there: IP range, traffic quality, geo (country, region, city), carriers, (mobile isp), connection type, subscription age, browser types, browser versions, browser language, platform (mobile, desktop, tablet), os (windows, macos, android), zones (white / blacklists), day and time.
In RollerAds account you can adjust major optimization tools: Micro bidding (custom bids), Automated rules (optimization rules), Target CPA, A/B test your creatives (split-test).
The only mention of Gambling vertical one can easily find on the networks' resources is their guide on push ads. If you want to watch wider, there is also a case on the vertical run by Joey Babineau and covered on his YouTube channel Powerhouse Affiliate. Demo-video will help to adjust any of your campaigns.
11. Pushground
iGaming, online casinos and betting are allowed on Pushground, though with some restrictions as usual. Anyway, quick money are very likely to get if you find the right offer.
To get acquainted with gambling on Pushground closer, take a look at their blog articles. Definitely useful would be:
The blog is informative but doesn't have a search option, though sub-categories help a lot.
Both classic push and in-page push are available there. iOS Calendar push is also offered by the network.
The more you spend, the more perks you get.
12. ClickAdu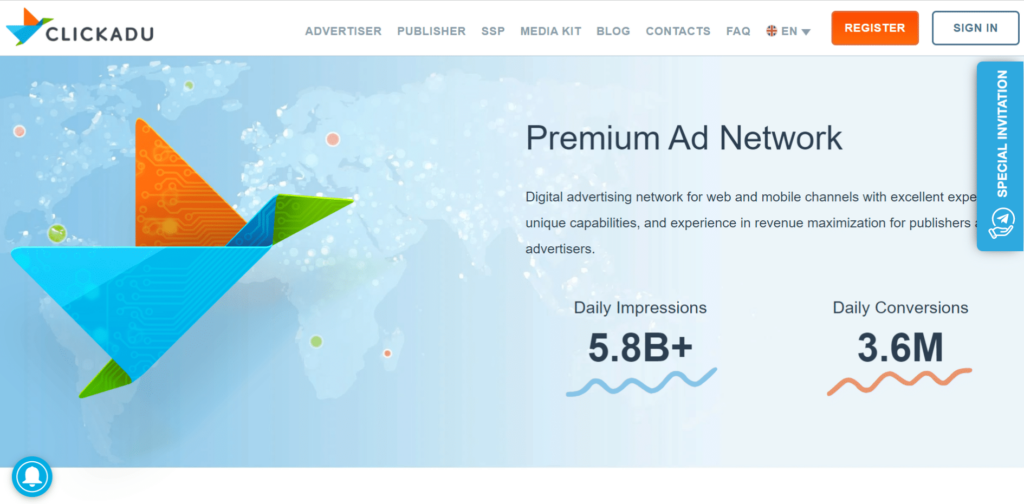 Clickadu offers 4B+ daily impressions and 240+ GEOs. It is one more affiliate network that refers gambling&betting among their best-performing verticals straight on their homepage. iGaming is named as one of their main verticals in the Mediakit. To get more information about how to work with the network, one can use the FAQ section.
It is also a blog article about sports betting. Though it wasn't super easy to find it due to the search's absence.
The minimal budget for ClickAdu is $100. There are Cards (debit/credit), PayPal, WebMoney, Paxum, and Wire transfers among payment methods. Notably, the platform doesn't work with clients from some countries: Afghanistan, Cuba, Iran, North Korea, Sudan, Somalia, and Syria.
The network offers classic push and in-page push formats with 4 pricing models: CPC, CPM, SmartCPM & SmartCPA.
ClickAdu proposes more than 14 targeting options: Connection Type, OS, OS types, OS versions, Device Types, Devices Vendors, Vendors Models, Mobile ISP (carrier), Browsers and Browser language, State and City, Proxy/Not proxy. As an advertiser, you can include sites and zones which are preferable for showing your ads and exclude ones that are inappropriate for you.
Emphasizing the importance of real subscribers, ClickAdu states that they have invested a lot of their capital in the anti-fraud system. Penalties for the direct publishers help them to provide quality traffic too.
Comparison of the best gambling ad networks
To make comparison easier, we've tailored a chat where you would find key features highly important for ads launching.
Ad Networks
Ad impressions
Minimal deposit
Minimal CPC
Cost models
Ad Formats
300 billion impressions monthly
$50
$0.001
CPC and CPA Target
Push Ads
In-page
Native
Banner
Pop (pop ads)
7 billion impressions daily
$50

$0.003
CPC, CPM
Push ads
In-page push ads
Calendar notifications
Pops
Banners
Native
Engaged
5 billion daily
$100
$0.003
CPC, CPM
Push Ads
In-page
Calendar push
Popunders
Direct click
1 billion+ daily
$100
$0.005

CPM, CPC, CPA Goal, Smart CPM
Push Ads
In-page
Interstitial
Popunders
Onclick (Popunders&Direct Click)
700 million+ clicks for push ads monthly
$200
$0.0013
CPC, CPV
Push ads
In-page push ads
Popup
Deeplink ads
Injection Traffic ads
Search Marketplace ads
Domain Redirect

2 billion+ daily impressions

$50
$0.001
CPC, CPM
Push Ads
Popunders
Interstitial
Banners
2 billion+ monthly
$100
$0.001
CPC, CPM
Native
Push Ads
In-page
Popunder
9 billion daily
$100
$0.001
CPM, CPC, CPA target
Native
Push Ads
In-Page Push
Popunder
Interstitial
Banners
1 billion daily
$100
$0.001
CPM, CPC, CPA
Popunders
Banners
Native
Video
Social Bar (including In-page push and Interstitial)
2 billion daily
$50
$0.001
CPC, CPM, Smart CPM, Smart CPC
Push ads
In-page Push
Popunder (Onclick)
1 billion daily
$100
$0.001
CPC
Push Ads
In-page
5,8 billion daily
$100
$0.001

CPM, CPC, SmartCPM, SmartCPA

Banners
Push ads
In-page push ads
Popunders
Video pre-roll
Instant text message
SKIM
FAQ
Is it legal to advertise gambling?

Gambling Ads are totally or partially prohibited in many countries and by most advertising platforms. To find out what GEOs are available for gambling ads you need to define preferred channels firstly. For example, Google gives detailed information about rules and restrictions for Google and YouTube Ads here, Facebook here, Twitter here. If you choose to advertise by affiliate marketing, don't hesitate to ask all the details about gambling advertising from the support team or your personal manager.

How to increase the traffic of my gambling site?

To increase the traffic of a gambling site a marketer can use different approaches:
🎲 website activities;
🎲 social media promotion;
🎲 digital advertising;
🎲 SEO.

A combined marketing approach will be the winning strategy.

What to pay attention to when choosing a gambling ad network?

When choosing a Gambling, Betting, or iGaming ad network a marketer should pay attention to:
🎲 traffic volume;
🎲 number of countries (in particular GEOs in which gambling ads are allowed);
🎲 targetings;
🎲 traffic verification;
🎲 features and optimization;
🎲 ways of conversions tracking;
🎲 provided ad formats;
🎲 response speed of the support team;
🎲 teaching materials and cases.
How to choose an ad network for mobile gambling?

To choose the best mobile ad network for gambling offers, we would advise you to make a request to the ad networks we described above. Ask them about the volumes of mobile traffic. This information will help you find the most appropriate network for your offers.
What is in-game advertising?

In-game advertising (IGA) is advertising in electronic games. IGA differs from advergames, which refers to games specifically made to advertise a product.
What are the best types of ads for gambling?

The best types of ads for gambling are: 
🎲 push;
🎲 popunder and clickunder;
🎲 native ads;
🎲 banner;
🎲 direct click;
🎲 social bar.

These formats are provided by affiliate ad networks.
Conclusion
An expected international value for the gambling industry in 2023 is $195B. Encountering such numbers, an affiliate finds himself looking for an appropriate offer. And while newbies are trying to win Google Ads and Facebook, a pro launches push notifications.
Gambling is a very profitable vertical. However, it is not easy to work with it due to strict restrictions and regulations worldwide. Social networks and Google severely restrict marketers' opportunities, so they have a hard time there. But there are advertising formats that have much fewer regulations. For example, push notifications that can be found in specialized push ad networks.