Networks
---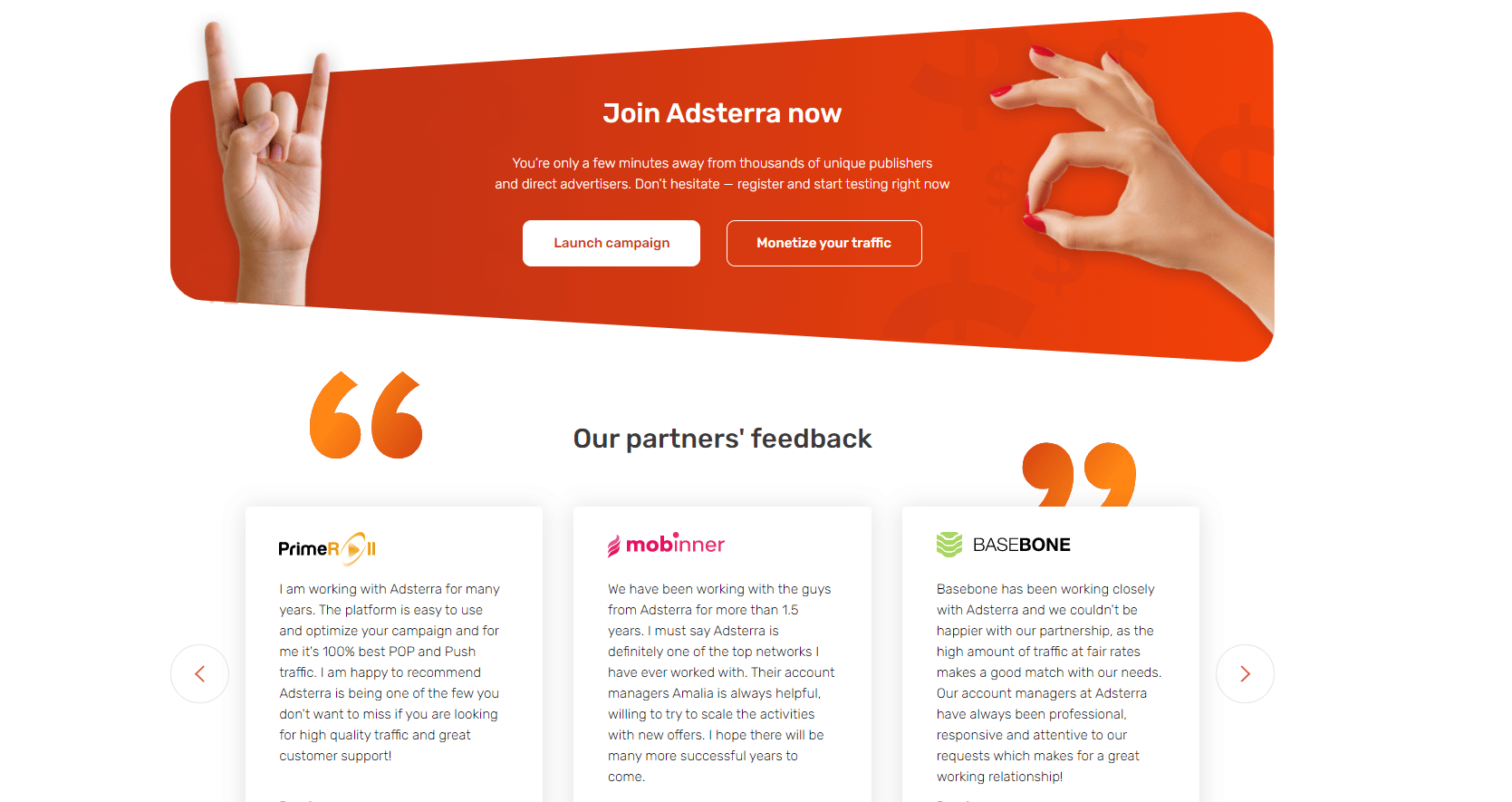 Adsterra is a smart and flexible digital advertising network that has been in the industry since 2013. Now it has over 30 billion monthly ad impressions worldwide, has Mobile and Desktop traffic, and 12.000+ Direct Publishers.
Adsterra offers multiple various ad formats: Popunders, Web Push, Banners, Direct Link, Native Ads, Vast (video), Social Bar, Interstitials. It is most famous for its Popunders and Web Push.
Plus, they also offer many different cost models: CPM, CPA, CPI (PPI), CPC, CPL, CPO, RTB.
Some of AdsTerra's best-performing verticals include Dating, Gaming, Utilities, E-commerce, Gambling, Binary & Crypto, Sweepstakes, Pin submits, Sports betting.
---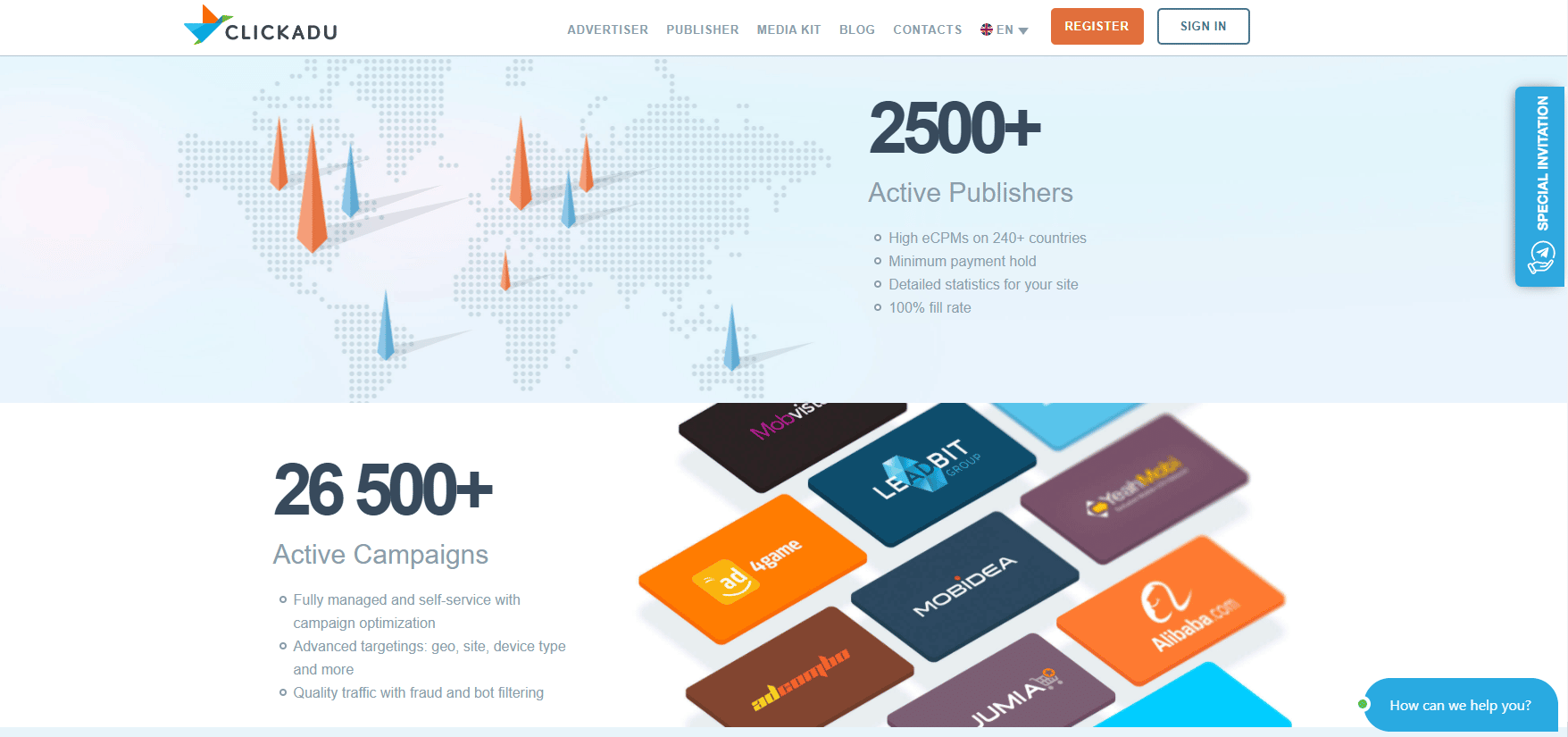 Clickadu is a push ad network that makes use of the Push Ad and InPage Push Ad format for adult and mainstream verticals. Advertisers will find that there's a decent volume of traffic in over 240+ countries with a large number of active publishers and high eCPM values.
One of the neat things about Clickadu – besides having over 2.8B daily ad impressions and 3.3M daily conversions – is that most ad formats, including Push Ads, are available on all pricing models. So an advertiser get to choose from CPM, CPC, SmartCPM and SmartCPA for your campaigns.
The ad network has a variety of targeting options including Frequency + capping (not available on SmartCPA or CPC), Country + Carrier targeting Campaign schedule + Ad delivery method, Max daily budget and Total campaign budget, OS + OS type + OS version, Device types + Devices, Proxy + Not Proxy + All, Browser + Browser language, White and blacklists (per IDs), Test settings with early efficiency checker (for CPCCPC and SmartCPA), Option to get traffic from Anti-Adblock zones.
---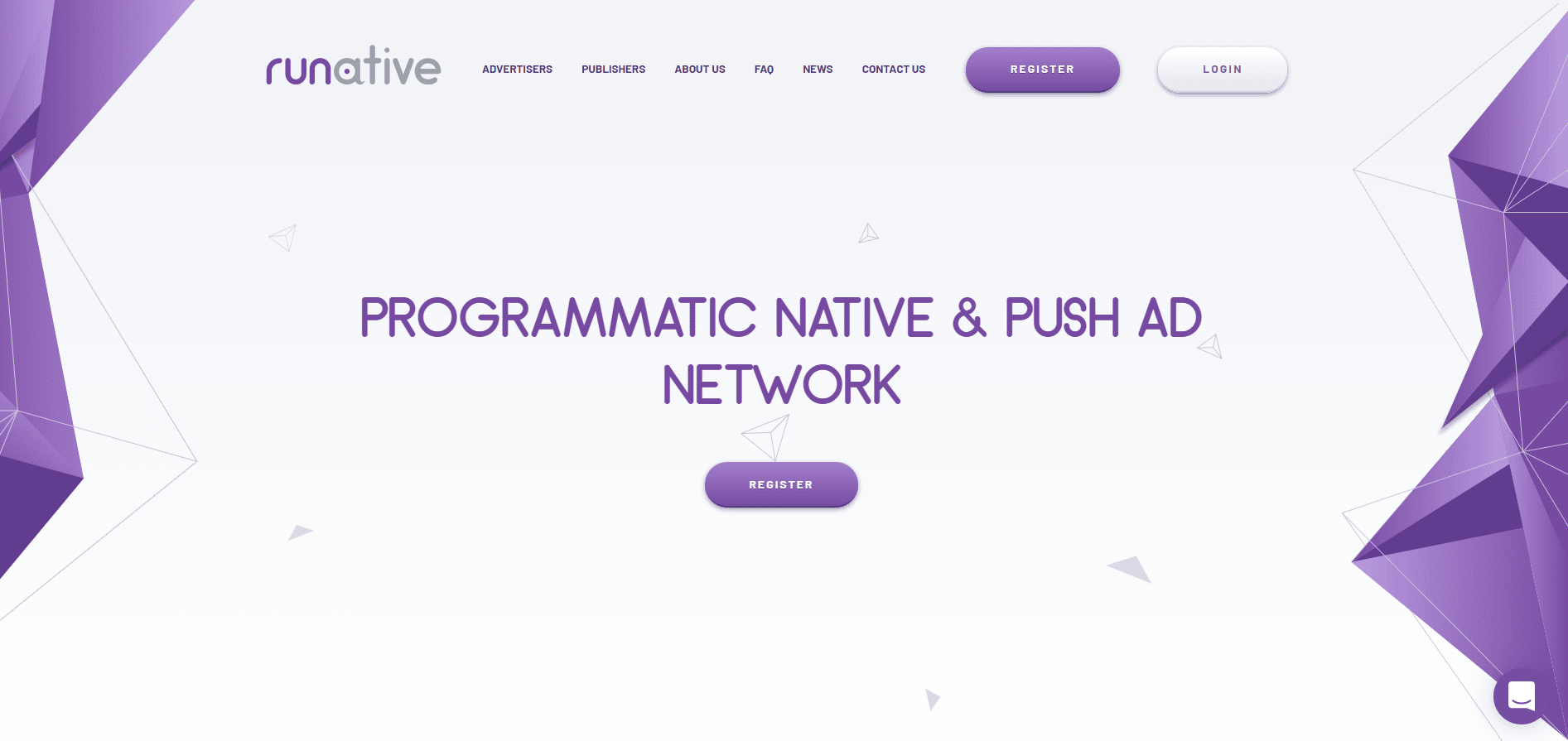 Focused on Native and Push, RUNative has been around for quite a while now. Coming from a group of professionals with 15 years of experience, here is a little bit about why you should consider running your Push offers on the RUNative network.
RUNative is a fully self-serving ad network and open ad-exchange platform. Being a relatively new player in the Push field, they strive to provide a unique ad network experience based on great quality global traffic and exclusive Push & Native placements.
Generating over a billion ad impressions daily, RUNative works with direct publishers. Those are mainly Manga & Anime, Streaming, File Sharing, and News & Gossip websites, making RUNative the best place to advertise Dating, Gaming, Gambling, Sweeps, Nutra, Crypto, CBD.
Offering CPC, CPM, and dCPM pricing models, at RUNative, an advert can start advertising with a deposit as low as 100$. When it comes to payments, all basic payment options are supported, such as PayPal, Credit Card, Paxum, and Wire Transfer.
---