Networks
---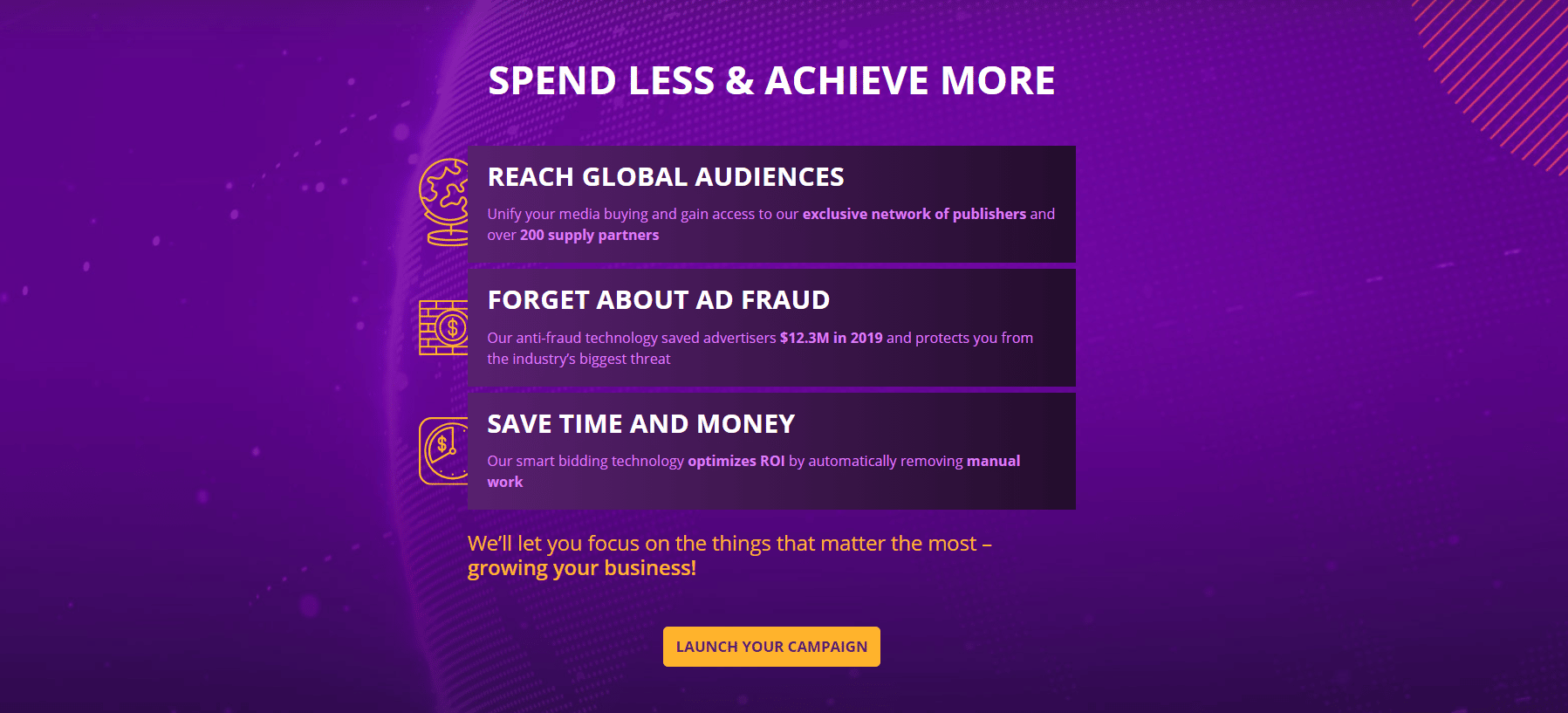 As an established network with 12 years of experience under their belt and a global reach of 200 million unique visits each day, AdCash have some serious ad tech that can take clients' performance to the next level.
There are push notification ads alongside native, pop, interstitial and banners ads, with the main benefit that an advert get to use the Adcash platform and tools to optimize push ad campaigns.
Through one interface, an advertiser can create global campaigns and access over 200+ leading SSPs and Adcash's exclusive publishers.
Adcash has one of the most extensive targeting options that include GEOs, SSPs, User Interests, Keywords, Website Categories, Connection Types Zones, Carriers, Internet Service Providers (ISPs).
---