Networks
---
EvaDav is the Evolving Advertising Network with 2B+ impressions daily worldwide, focused on delivering outstanding value for Publishers and Advertisers.
EvaDav trades native, in-page, push, and popunder ads under CPM and CPC pricing models. Serving 2+ billion impressions every day, it offers a wide range of payment options, 24-7 client care, and dedicated account managers.
Utility helps connect 2M+ advertiser's campaigns with over 200M+ unique users, maintaining the EvaDav inventory's continuous growth.
---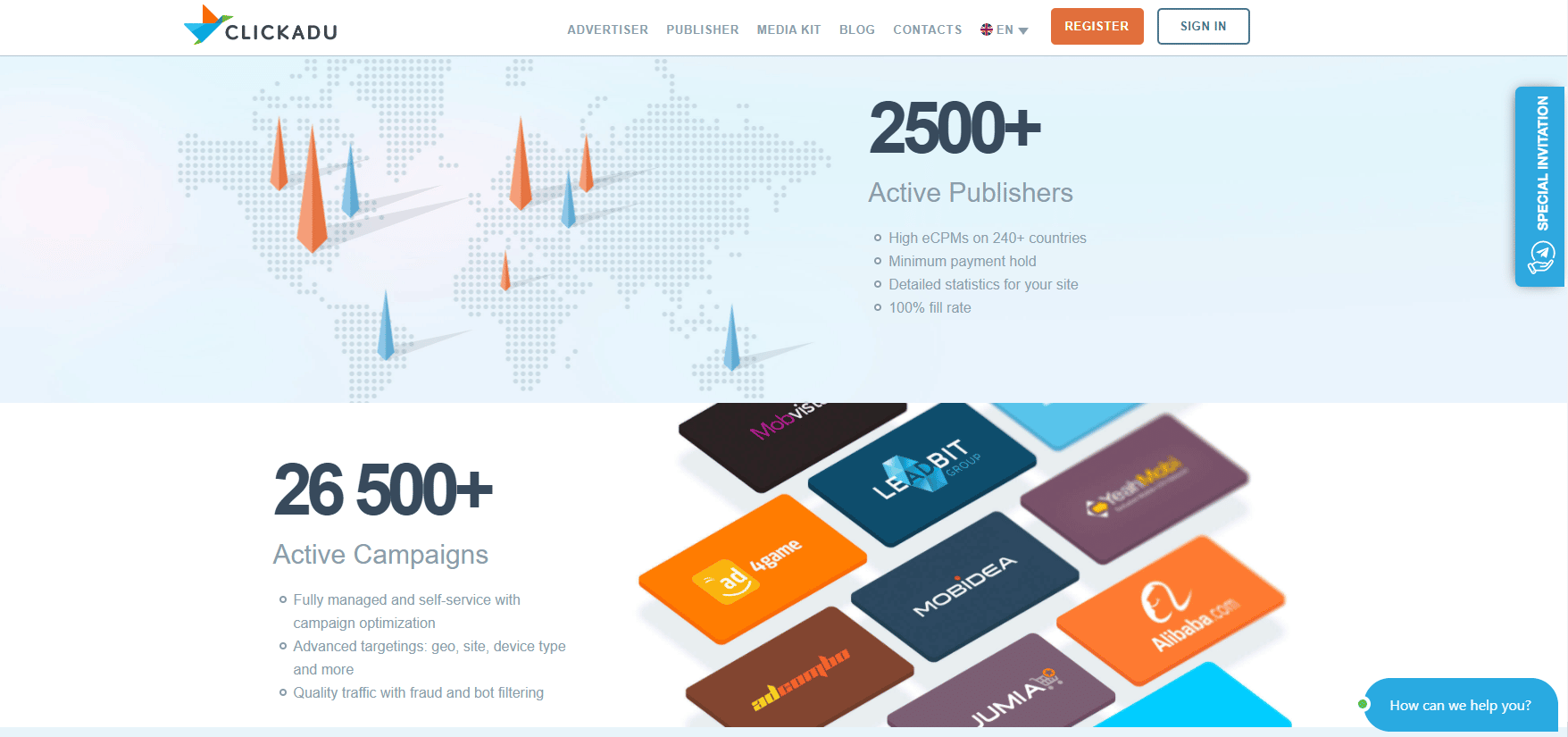 Clickadu is a push ad network that makes use of the Push Ad and InPage Push Ad format for adult and mainstream verticals. Advertisers will find that there's a decent volume of traffic in over 240+ countries with a large number of active publishers and high eCPM values.
One of the neat things about Clickadu – besides having over 2.8B daily ad impressions and 3.3M daily conversions – is that most ad formats, including Push Ads, are available on all pricing models. So an advertiser get to choose from CPM, CPC, SmartCPM and SmartCPA for your campaigns.
The ad network has a variety of targeting options including Frequency + capping (not available on SmartCPA or CPC), Country + Carrier targeting Campaign schedule + Ad delivery method, Max daily budget and Total campaign budget, OS + OS type + OS version, Device types + Devices, Proxy + Not Proxy + All, Browser + Browser language, White and blacklists (per IDs), Test settings with early efficiency checker (for CPCCPC and SmartCPA), Option to get traffic from Anti-Adblock zones.
---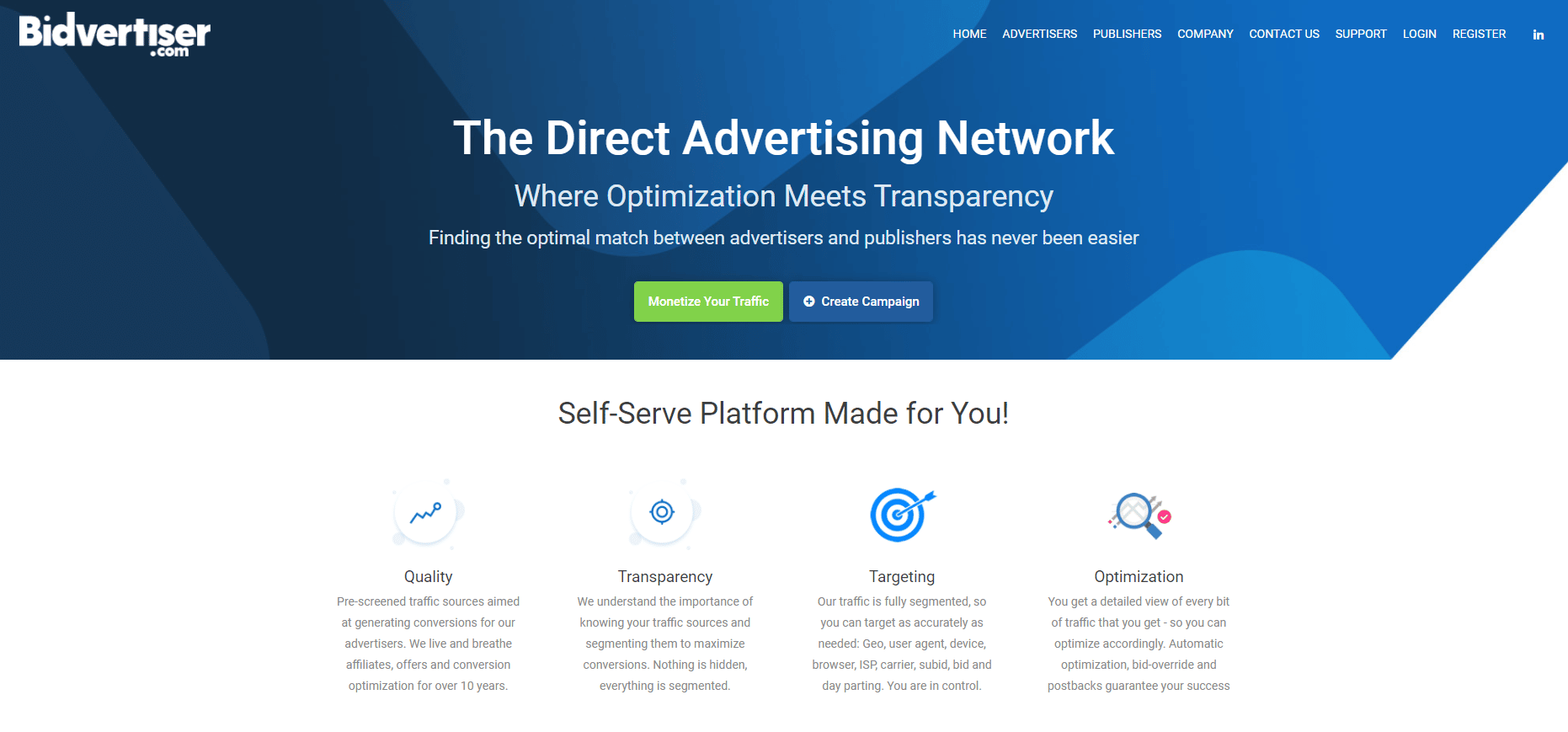 Bidvertiser affiliates can create high converting advertising campaigns with the platform using Direct Ads, Pops, or Push.
The ad network has over 78K publishers, and serves a whopping 450M daily ad impressions in 196 countries.
While Bidvertiser only recently introduced Push Ads as an available ad format, it's a welcome addition to the platforms and counts towards the platform's impressive conversion stats, with over 1.5M conversions daily.
Advertisers can create Push Ads for both desktop and mobile users and take advantage of the platform's powerful targeting capabilities.
---